Caspian Sea Boat Riding Tours
Note: There is 20% Discount for groups of 2 people, and 30% for groups of 3 or more on all the packages.
Tehran - Lahijan - Masal - Tehran
Gilan tours are replete with wonderful packages. Three of the most popular of these packages are Gilan Trekking Tours, Caspian Sea Nature Tours and Caspian Sea Boat Riding Tours. Many Iranians have had their first experience of swimming in one of Caspian Sea's coasts. But if you think that all Caspian Sea retreats or any other Iranian sea resorts offer is just an exciting swimming experience, you are gravely mistaken. There is a wide array of adventurous activity in and around the largest lake in the world. These include snorkeling, scuba diving, parasailing and boating. The latter is the major part of one of our tours in the north of Iran. Caspian Sea Boat Riding Tours, one of our many nature travel tours, starts from the capital early in the morning. Our professional representative will pick you up from your Tehran hotel at 7:00 A.M and drives you straight to Lahijan, a beautiful town in Gilan Province. After leaving your luggage in a guesthouse, having lunch and a short respite we will head towards a ravishing lagoon named Soostan, off the coast of the Caspian Sea. Upon reaching there, you will be provided by boats and paddles and the adventure begins. After a couple of hours of paddling and enjoying your time in the lagoon, we will go back to the guesthouse to dine and sleep. The next morning, we will take you to a place which is the true definition of a heaven on earth. Masal is a small town in Gilan province with massive forest mountains and vast paddy fields. We will go up the forest mountains where you will witness how an eternity of clouds dominates the region as far as the horizon. This will be the final chapter of our tour and we will go back to Tehran. In the chart below, we have provided all the details you need to know before making a reservation.
All The Tours From Tehran:
| | | | | | | |
| --- | --- | --- | --- | --- | --- | --- |
| From | To | Distance | Price | Including | Excluding | |
| Tehran | Lahijan | 344.5 km | 150 Euros | Transportation + Meals + Cost of the boat rental + Accommodation | - | |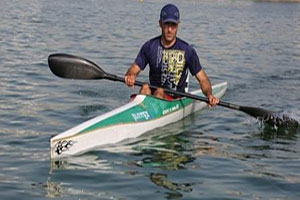 If you are not very excited about the boating tour outlined above we suggest you take a peek at two other fabulous tours in our Iran Tour Packages. These are Caspian Sea Nature Tours and Gilan Trekking Tours both of which we will introduce in the paragraphs below.
Caspian Sea Nature Tours
People of Tehran constitute the largest population of the annual tourists to the Caspian Sea due to the relative short distance between the capital and the northern cities.
Gilan day tours
, a part of
Iran sightseeing tours
are the most popular. But most of the glamour of the north is about its stunning natural wonders. Our Caspian Sea Nature Tours show you a couple of these wonders. Visits to the magical misty mountains of Masal and one of Caspian Sea's most pristine beaches are in the itinerary of these packages.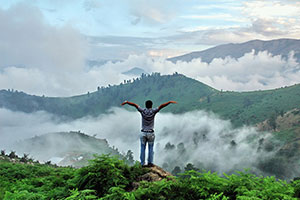 Gilan Trekking Tours
Iran's Caspian Sea tourism is just one part of the huge potential of the north of Iran for hospitality industry. Given the region's unrivalled diversity of natural formations,
Iranian tour operators
conduct an extraordinary number of Iran tours in the north of Iran. One of our contributions to the wealth of tours in the north is
Gilan Trekking Tours
. These unique Iran tours take three days in the course of which you visit three fabulous villages and delve into the dense greenery of northern jungles. The great perk of all these tours is that by booking a group tour, that is three people or more, you will be awarded an incredible 30% discount!