Iran City Sightseeing Tours
Iran's urban areas are as diverse and heterogeneous as its vast rural zones and as a result, Iranian cities are great destinations for sightseeing. Visiting Iran presents you with a wealth of choices; seaside, deserts, mountains, forests, ski resorts, traditional villages tours and of course city sightseeing tours. Booking one of Iran's many city tours is ideal for people who want to feel the true vibe of living in a Middle-East metropolitan. And the best thing about these tours is that they cost almost nothing compared to other major city tours around the globe. Then don't worry if your budget is limited, as booking a tour in Iran is very economical. These tours cover all Iranian major cities and sightseeing spots are handpicked by professionals of the field who will never leave your side and will tell you all you need about each sight. Depending on the number of the tourists, city sightseeing tours in Iran are run by the means of sedans, vans, or buses with comfortable seats driven by English-speaking drivers who know the city like the back of their hands. Another exciting recent development is the emergence of hop-on hop-off bus tours in Tehran. These gorgeous red buses with open tops will be a superb experience of city sightseeing. In what comes below we will take a brief look at some of Iran's major city tours.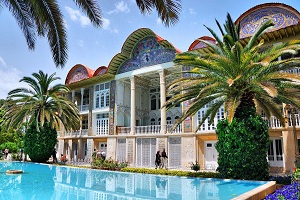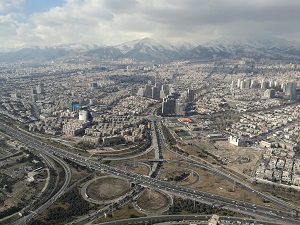 Isfahan Sightseeing Tours
Every city in the world with a handful of tourist attractions has a
motto
and most of these mottos are largely hyperbolic. However, this is not the case with that of Isfahan. Even a cursory glance at the city's main hallmark, Naghsh-e Jahan square will justify the city's motto: "Isfahan is half of the world!". Isfahan city tour might be simply the most fulfilling experience of an ancient city in the world. This might sound like an overstatement but one look at the itinerary of an Isfahan day tour will show you that it is not. Mirror palaces with exquisite Iranian garden views, epitome of fine artistry in celestial body of grand mosques, ancient bridges over mighty rivers, cathedrals with collections that date back to the genesis of Christianity, museums, flower gardens are just some of magnificent items in the wondrous catalogue that Isfahan city tours offer to exuberant visitors. All these makes Isfahan a must-go tourist destination for those who have a palate for greatness.
Book Isfahan Sightseeing Tours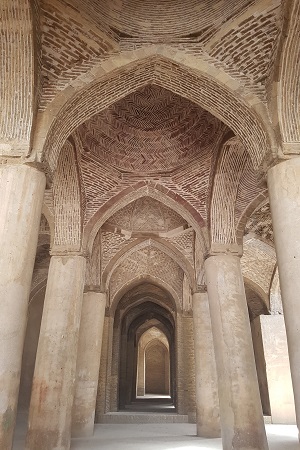 Tehran Sightseeing Tours
Tehran boasts the
second largest metropolitan area
of the Middle East after Cairo. This latter revelation is enough to make it a high-priority tourist destination. It is no secret that Tehran is a massive trade center in western Asia. Highways packed with cars, markets brimming with tradesmen and their boisterous customers and the lofty elegance of an abundance of skyscrapers and towers, are the most prevalent sights. But Tehran has another less conspicuous image. Having secured its place as the political and economic capital of Iran, Tehran is also its cultural and artistic center. Tehran sightseeing tours include visits to an impressive museum of contemporary arts that houses the largest collection of modern art outside Europe and the United States. The last thing you expect in a city tour in the Middle east is coming across a Picasso cubist masterpiece or a work of sheer modern horror by Frances Bacon. Tehran daily tours with their professional staff of English-speaking tour guides will lead you through Tehran Museum of Contemporary Arts and many other museums and art galleries. Tehran has been the capital of Iran for over two centuries and as a consequence contains a rich array of historic monuments and edifices from grand royal palaces to old city squares and buildings which will make a perfect city sightseeing experience. Furthermore, Tehran is often the first stop for the foreign tourists and as a result, hundreds of travel agencies have formed themselves around its huge metropolitan area to handle this great deluge of visitors. Finding a topnotch travel agency in Tehran is easy as they are accessible via their websites. Another exclusive advantage of a city tour in Tehran are hop on hop off red buses with open tops which enables the tourists to travel around Tehran in a moving red balcony!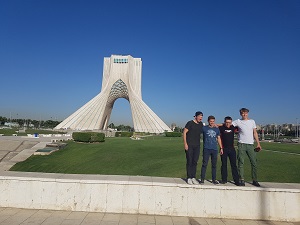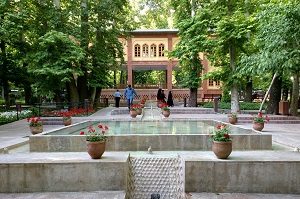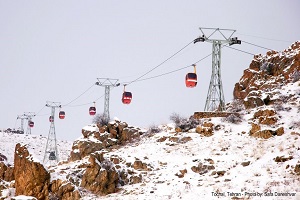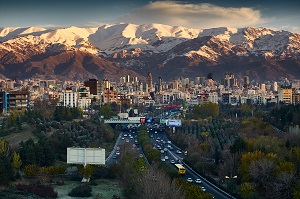 Shiraz Sightseeing Tours
Do we really need an introduction to a city sightseeing
tour in Shiraz
, the city of wine and poesy? Shiraz is exceptional among major cities in Iran for its staggering number of points of interest for tourists. Shiraz sightseeing city tours present a full package of memorable visits to the most classic examples of glorious orange-scented Iranian gardens, tombs of the pillars of Eastern poetry and all kinds of museums. Anyone who has ever been engrossed in the sublimity of a line of Iranian poetry knows that it is one of the prime examples of human artistry and it is no coincidence that all Shiraz tours include visits to the mausoleums and residents of masters of poetry, Hafez, Saadi and Khwaju Kermani. Immediately after starting a tour of Shiraz you will be given an excellent and comprehensive illustrated travel guide that will lead you all the way through the tour. Considering the whopping number of tourists visiting the city every year, Shiraz offers a great number of hostels, luxury hotels and modest guesthouses. After an amazing city tour of Shiraz, you are welcome to try a tour to Persepolis, the throne of great kings; a glorious epilogue to a majestic trip.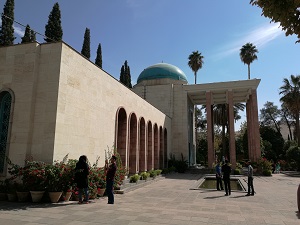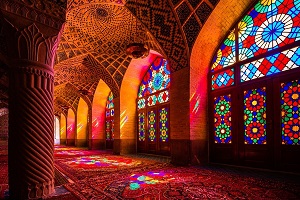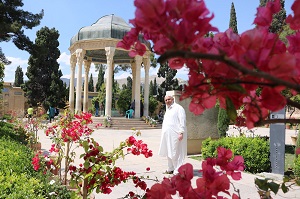 Kashan Sightseeing Tours
Looking for a small city with
citizens as warm as its weather
? You will be right at home in Kashan! A tour in Kashan has so many amazing things about it. First of all, its people. The kindest most gregarious people you will ever meet! Don't let Kashan's traditional and slightly religious look deceive you; its people are just awesome! Ok so people are great but what is there to see in Kashan? A tour of Kashan will take you through a number of fabulous tourist attractions. You will be equipped with a Kashan tourist map that will tell you everything about this old Iranian city's points of interest. These include the beautiful and historically significant Fin Garden and Fin Bath (arch examples of traditional Iranian architecture), historic houses such as Tabatabaei House, Abbasi House and Boroujerdi House, Khaje Taj od-Din mausoleum and the palatial Sultan Amir Ahmad Bathhouse. After a long day traveling in the city nothing is more inviting than the prospect of a shower and a tight sleep. Kashan is one of the few cities in Iran that offers traditional fancy hotels (Iranian House Hotel, Kashan Manouchehri Traditional Hotel) as well as modern ones (Kashan Negarestan Hotel).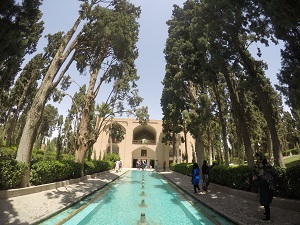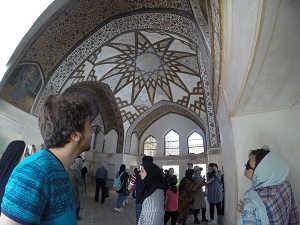 Yazd Sightseeing Tours
We have all heard about
oasis villages
, that is villages in the middle of sunbaked deserts. However, the real deal would be an oasis city and that is precisely where Yazd enters the picture. Yazd is located at the center of Iran surrounded by Dasht-e Kavir and Dasht-e Lut. Yazd sightseeing tours involve a good deal of desert tours and off-road adventure, yet you don't want to miss a Yazd city tour. For Yazd is a city whose appearance reflects aesthetic features that are completely in harmony with its surroundings. Yazd is home to the biggest population of Zoroastrians in Iran and this has resulted in the construction of many fire temples and other Zoroastrian structures that contribute profusely to the city's tourist attractions. Other major tourist spots include the majestic Jameh Mosque of Yazd, the lovely Dowlat Abad Garden, Alexander's Prison, that despite its ominous name is in fact an old school, and many mud brick ancient edifices in Yazd's famous old town. A number of these old buildings in the old town of Yazd have been restored and turned into lovely traditional hotels with huge gardens and vaulted mud brick grand rooms that are decorated with the city's landmarks, badgirs.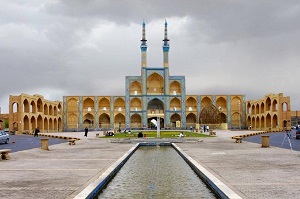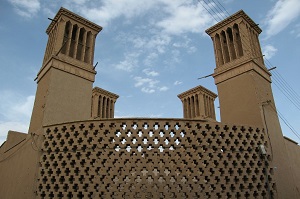 Varzaneh Sightseeing Tours
Varzaneh is
a small town
right at the edge of a desert. That doesn't sound very appealing, does it? So, let me tell why you should include a Varzaneh tour in your plan. I will list the places and you decide for yourself if they are worth the trouble. Ok first there is the famous camel mill. Yes, that is a mill powered by a huge camel that looks like an old and sweet sage! The affable owner will show you how the mill works (which is truly amazing!) and then will give you three choices of traditional hats to wear and take selfies with the cute camel! Then there is the stunning Ox Well and the singing old man. Sounded like a tale from One Thousand and One Nights? It somehow is because it is as entertaining and magical as the tales. Ok these are the characters: a beautiful hunchbacked ox, a kindhearted old man and a water well. The ox is connected to a huge apparatus that is designed to draw water from the well, the old man starts singing, the ox starts walking down a steep path, the water comes to the surface and it goes on like that. But behold! If anyone other than the old man sings (the same songs) the ox won't move a limb and if you insist he gets angry and shows it by moving its huge head from side to side (I said No!). Other fascinating attractions included in Varzaneh tour packages are the amazing Varzaneh desert that boasts some of the largest dunes you'll ever see, Gavkhuni wetland with its pink flamingoes, the biggest Salt Lake in Iran, fascinating Dovecotes, Ghoortan Citadel and a and an ancient Caravanserai with a view of the Silk Road. What more can you expect from a tourist destination?
Book Varzaneh Sightseeing Tours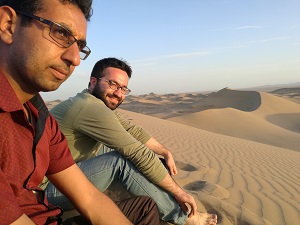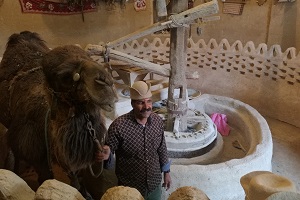 Tabriz Sightseeing Tours
Tabriz Grand Bazaar
is the largest covered bazaar in the world. But this rather inflated statement doesn't say anything about the scent of rose-water and saffron that has penetrated in every brick of its titanic labyrinthine corridors. Nor does it mention the luxury of its hand-woven carpet bazaar, where a love of finesse and elegance has materialized itself in the delicate knots of sumptuous silk carpets. But a Tabriz sightseeing tour isn't all about its monumental grand bazaar. There are many other great places to visit in Tabriz. Tabriz is one of the largest and most populated cities in Iran and when it comes to the visitors' greatest points of interest one could mention great historic houses such as Amir Nezam House and Constitution House of Tabriz, large public parks like El Goli, historic sites such as Arg Ali Shah and The Blue Mosque and a great number of other historic buildings and museums. To accommodate thousands of tourists and visitors who choose the city as they holiday destination specially during its cool summers, Tabriz is well equipped with hotels, hostels and guesthouses of diverse budget and luxury range that offer their services 24 hours a day. And as with all the cities of Iran, the highlight of your trip to Tabriz will be the amazing people.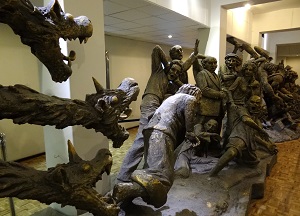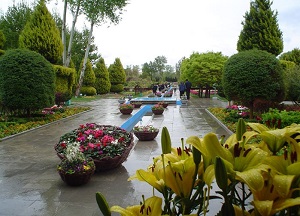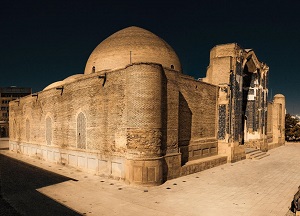 Kerman Sightseeing Tours
Kerman, a city in Iran bordering the
hottest point on the planet
, is a favorite spot for tours for its wide array of attractions. Kerman sightseeing tours have something to offer for every taste. If you are a history buff prepare to be amazed in the sight of the world's largest adobe structure Arg-e Bam. If you are looking for ancient religious monuments, Jabalieh an ancient Zoroastrian stone building (one of many in Kerman) will greet you. And if you are in Kerman to experience its vast area of deserts, the wonderful Shahdad Kalouts is the answer to your prayers. Other places to visit (included in all the tour packages in Kerman) are the breathtaking Shazdeh Garden (Prince's Garden), the historic shrine of Shah Nimatullah Wali (a 14th century poet and mystic), Kerman's Grand Bazaar with its beautiful traditional architecture and the amazing Museum of Zoroastrians, an extraordinary collection of the most ancient religion in Iran.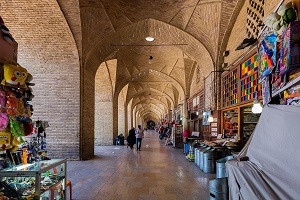 Qazvin Sightseeing Tours
For many people Qazvin invokes images of Alamut with its formidable
Castle of Assassins
. However, few of them know that Qazvin has a long history and once was the capital of Iran and the seat of great Safavid kings. If you book one of Qazvin sightseeing tours, you will be given a tourist map that includes all the information about Qazvin and its ancient history. Qazvin has been one of the cities that has cradled various religious minorities since antiquity. Many ancient monuments and structures attest to this religious and ethnic heterogeneity. Peighambariyeh, which is the tomb of four Jewish saints is one of the most sacred places for Jewish people and the Russian Church of Qazvin are just two instances of such edifices. And as for the huge Muslim community, Qazvin has many mosques and religious structures including the grand Aminiha Hosseiniyeh, and Al-Nabi Mosque constructed in the 16th century. Among the many royal palaces built during the long reign of Safavid empire, Chehel Sotoun is the most dazzling one in Qazvin which is still in good condition. The best place to mingle with the actual people in Qazvin is its old bazaar in which you can find almost everything for sale!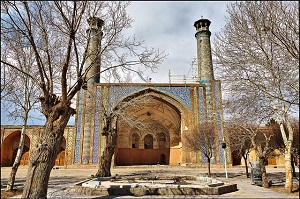 8/30/2023 2:13:50 AM