Caspian Sea Nature Tours
Note: There is 20% Discount for groups of 2 people, and 30% for groups of 3 or more on all the packages.
Tehran - Masal - Caspian Sea - Tehran
Not everyone coming to Iran is a history buff! There is no doubt that Iran sightseeing tours and other historic and cultural tours are great but that is not all this ancient land could offer to eager tourists. Gilan province is one of many locations in Iran where everyone can find what they desire in terms of tourism. Gilan day tours will take you to its historic and cultural sights and nature tours such as our Caspian Sea Nature Tours take place in its generous nature. Together with Gilan Trekking Tours and Caspian Sea Boat Riding Tours, nature tours are among our most sought-after Iran tour packages. The starting point of our Caspian Sea Nature Tour is predictably the capital, Tehran. Early in the morning our representative who is a member of the professional team of Iran tour guides will pick you up from your accommodation in Tehran and the journey towards the magical north begins. The first stop is the bewitching Masal, a county clothed in clouds. It will be a six hours' drive and once we are there, we will lodge in one of the most beautiful villages in the county. After a delicious lunch, we will go off-road in the forest mountains of Masal. There is a scenic waterfall high on the mountains where we will stop for a reviving sip of herbal tea. We will head back to our accommodation for the night before the sunset. Early the next day a new adventure begins in the mountains. We will go to the top of the forest mountains where an ever-present ocean of clouds pervades the entire landscape.
All The Tours From Tehran: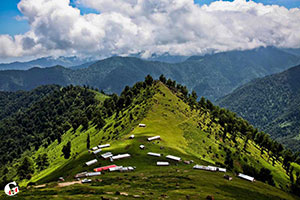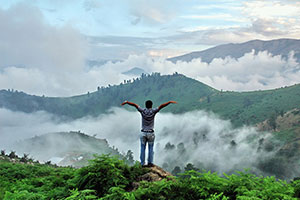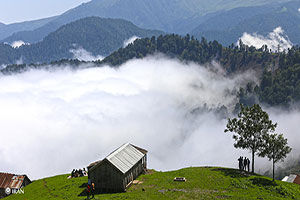 Don't worry! We haven't forgot about the Caspian Sea beaches. Once you have relished the mesmerizing panoramic view of the cloud-shrouded forest mountains, we will take you to the beautiful shores of the Caspian Sea (one of many Caspian Sea beach resorts) where you will have a tasty barbecue. After a short rest and enjoying the blue of the largest lake in the world, it will be around afternoon and it is time to go back to Tehran. We will reach Tehran late in the evening and your tour guide will take you to your accommodation in Tehran. Here are some other necessary details of the tour:
| | | | | | | |
| --- | --- | --- | --- | --- | --- | --- |
| From | To | Distance (Km) | Price | Including | Excluding | |
| Tehran | Masal | 371.6 | € 150 | Transportation+ Meals + Entrance to the sights+ Accommodation | - | |
If you are inspired by the sheer joy of the nature travel tour outlined above, we have another fantastic suggestion. Caspian Sea Boat Riding Tours, a special option among Gilan tours, are what we will talk about next in our concluding paragraph.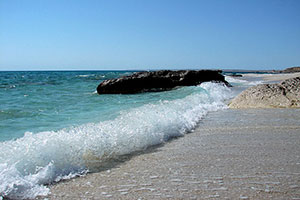 Caspian Sea Boat Riding Tours
Due to Tehran's relative proximity to the shores of the Caspian Sea (nearest shore at a distance of 200 km), thousands of people of the capital spend their vacations and even weekends in Caspian Sea's coasts which include some of the best of Iran's resorts. But Iran's vast Caspian Sea coasts aren't just used for swimming and picnicking. All kinds of sea-related activities such as scuba diving, snorkeling, parasailing and boating are practiced and contribute to Iran's Caspian Sea tourism industry. Our Caspian Sea Boat Riding Tours invite you to one such adventure in the north of Iran. We take you to the beautiful little town of Lahijan where there is a wonderful lagoon with boat rentals. You will paddle along the largest lake in the world! A truly genuine experience! And the icing on the cake is that by booking a group tour, that is three people or more, you can enjoy a
budget Iran tour
! You will get an exclusive 30% discount!