Qalat Village Tours
Note: There is 20% Discount for groups of 2 people, and 30% for groups of 3 or more on all the packages.
Shiraz - Qalat Village - Shiraz
Thirty-six kilometers northwest of Shiraz lies one of the most ancient villages in Iran. Qalat is a village situated amidst an array of natural oddities. These include springs with reviving waters, cascades streaming in dense forests and mountains in the shape of mythological giants. The locals who speak an ancient dialect of Persian live on farming, animal husbandry and handicrafts. The village is built on a foothill and boasts an extraordinary architecture with peculiar high vaults and beautiful mud and brick houses. Ruins of a church dating back to the first world war, an ancient fort and a mill are the other attractions of the village. The village has a festive ambiance around it specially during the harvest season when they wear traditional clothes and sing. Qalat Village Tours are parts of a category (Traditional Villages Tours) in our Iran tour packages that also includes Abyaneh tours and Masuleh tours. Qalat tours are one-day packages starting from Shiraz. As with all our packages that are among the best Iran tours, these tours are conducted by our professional team of Iran tour guides. They will pick you up early in the morning from your hotel or any other address you provide. It will take you around an hour to reach Qalat Village. Upon arriving at the village, you will have a delicious breakfast that includes a famous Shirazi vegetable dish. After the refreshing breakfast, our tour of the village begins by mounting to its top where a breathtaking panorama presents itself to your view: the traditional architecture of the village clothed in a rich density of trees and mountains. Then we start our hike through the pristine nature of the region and will visit several springs and waterfalls and amazing mountains all bedecked with trees of all kind. Lunch is served in a scenic natural spot and then we will start our journey back to Shiraz. You can find the details of the tour in the chart below:
| | | | | | |
| --- | --- | --- | --- | --- | --- |
| From | To | Distance | Price | Including | Excluding |
| Shiraz | Qalat Village | 44.5 km | € 70 Euros | Transportation + Meals + English Speaking Guide | - |
More Tours From Shiraz:
There are many other Shiraz tours in our Iran tour packages. These include Shiraz sightseeing tours and many other Shiraz day tours such as Persepolis tours. Now let's take a brief look at some of these great packages.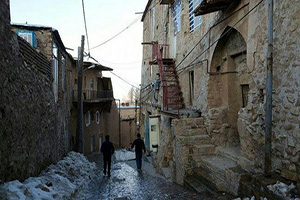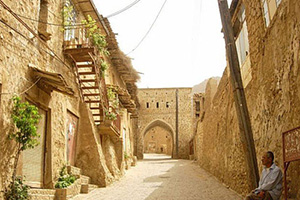 Shiraz Sightseeing Tours
This is a major category in
Iran sightseeing tours
. It starts early in the morning and takes you to an 8 hours tour of the city with all its magic. Some of the most visited of
Shiraz tourist attractions
covered in the course of the tour are Nasir ol Molk Mosque, Arg of Karim Khan, Vakil Bazaar and mosque. All the costs are included except for your meals and the entrance to the sights.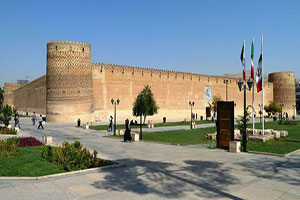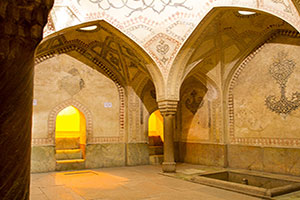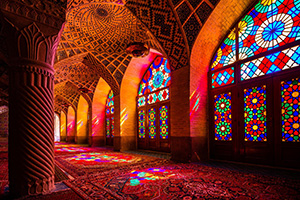 Persepolis Tours
Persepolis
, the ancient capital of the Persians needs no introduction. A city that once held the most glorious palaces in the world was reduced to ruins by the rage of Alexander. But the pillars, gargantuan guardian statues and inscriptions still attest to the past splendor of the city. Our Persepolis tours are parts of our historic sights tours. Our professional tour guide will pick you up from your residence in the city (preferably one of
Shiraz hotels
or hostels) and you will head towards the site of Persepolis. The short journey takes about one hour. After visiting the sublime remains of Persepolis you will also visit another magnificent historic site named Necropolis. As it is clear from the name, it is the burial site of some of the ancient kings of the Persian empire. The tour ends there and you will be taken back to your destination in Shiraz.